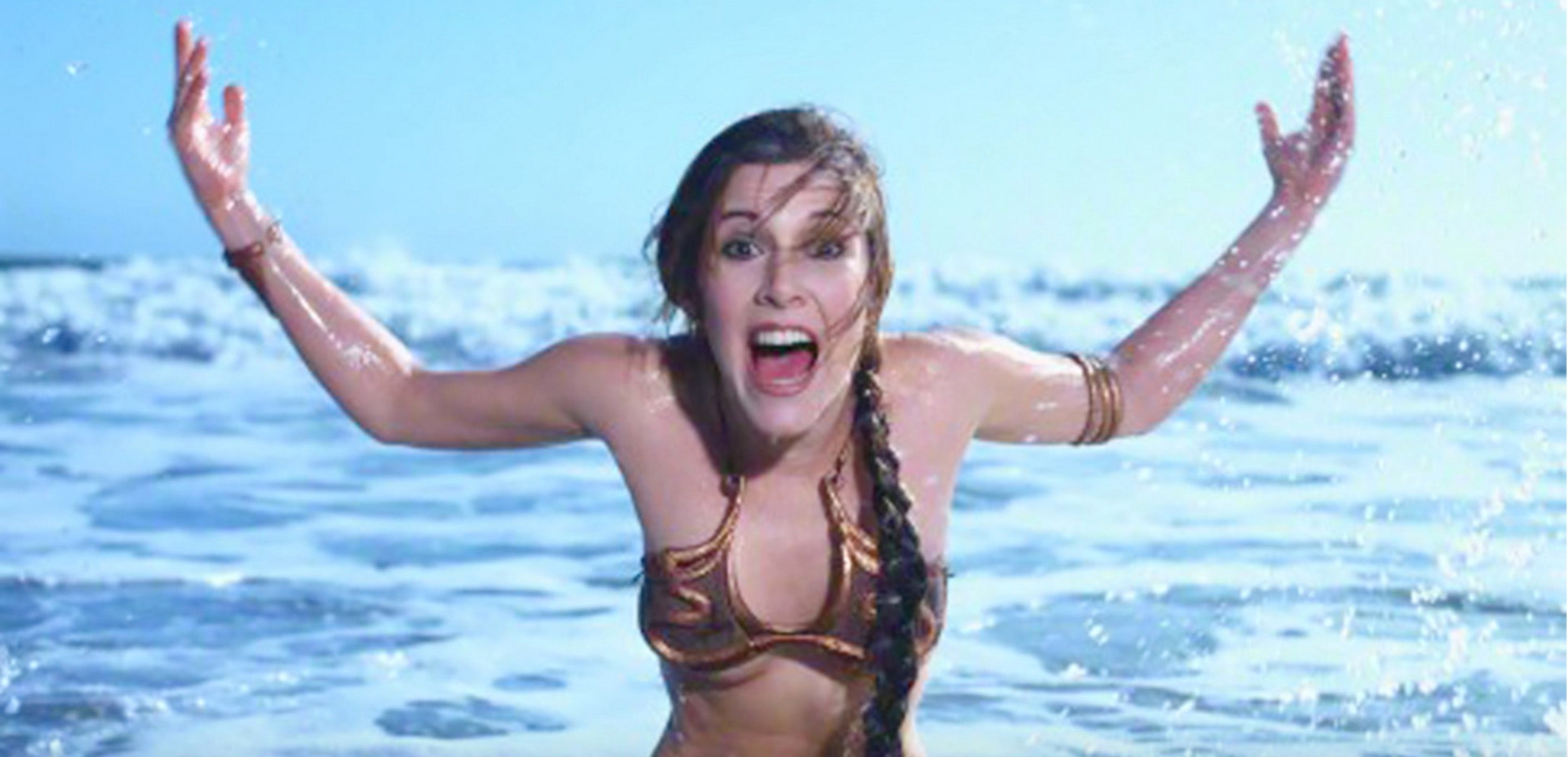 I wrote about checking on whether Carrie Fisher was okay after I emerged from Rogue One, and as it turns out she was merely stable. She has become the latest victim of 2016, which has become a particularly sour year in most peoples' memories.


Carrie Fisher was seven years older than me. Another 70s girl, growing up in the shadow of the sixties and ushering in something new. Something fast and exciting, and not exactly opposed to technology that would shove the hippies aside and blossom into the modern connected age.


People have written many words about women and science fiction, and they'll probably continue doing so whether we like it or not, so I'll save the grand themes for grander dames. Princess Leia was my big sister in space. She knew how to deal with sassy pilots, creepy old butt-grabbing dudes and big hairy walking carpets. She made me feel like I belonged there, like space was an appropriate place for attitudinous California girls. She was the sole female presence holding down my favorite science fiction franchise for years … notwithstanding the wisdom of Aunt Beru and Mon Mothma, and her screen granny Natalie Portman, who seems to be kind of a humorless hipster that wouldn't be caught dead watching her own movies.


Carrie liked movies, you could tell. She doctored them, in fact. She was very forthcoming about her neurodiversity, as written in Postcards From The Edge, about being addicted and bipolar, and she used her insights into the human condition to save movies that had become bogged down. She was a writer who never received any public credit for some of her finest work.


She got most of her credit for dressing up in a metallic bikini that endeared her forever to fandom and made her bossy princessly presence just a tad easier for the average fanboy to handle. She had a blast wearing it, that part is evident.
She is survived
by a little dog named Gary
. My heart is breaking right now as I think about Gary.